My mom bought Kairi her first skirtie set, from http://www.etsy.com/shop/Stitchenmama. I love it, so adorable.
I bought some fleece soakers from http://www.etsy.com/shop/londonware to be part of Kairi's Christmas present, this is one of my favorites.
I bought a pair of recycled wool longies from TerraMade Products on hyena cart, she made me a pair with an owl on the bottom, I love owls!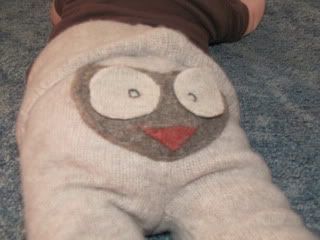 I traded with BigSamsMom on diaperswappers for a pair of cupcake recycled longies, she even sent a cupcake to sew on a shirt to match, ( which I still need to make )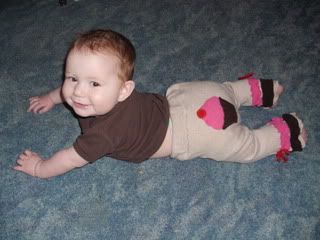 More to come!