My diaper stash is really starting to come together. I really happy with all the things I have so far. We have set up the date for the ultrasound, we will hopefully be finding out the gender of our little bean on the 28th of Feb.
Since my last post I have gotten a few more things. Since we are really close to finding out the gender I have not been buying anything, I have only been doing trades for items that I just really wanted to have for my stash. We will be finding out the gender right after getting our tax return back and I am prepared to finish my stash with things for the babies gender once we know which gender we are being blessed with.
I got this adorable pair of longies from a trade on diaperswappers.
I got all these items from trading with my one and only friend that cloth diapers also. I had some pul covers of Kairi's that just did not work for her anymore and a couple pair of recycled longies that she outgrew so we swapped some items.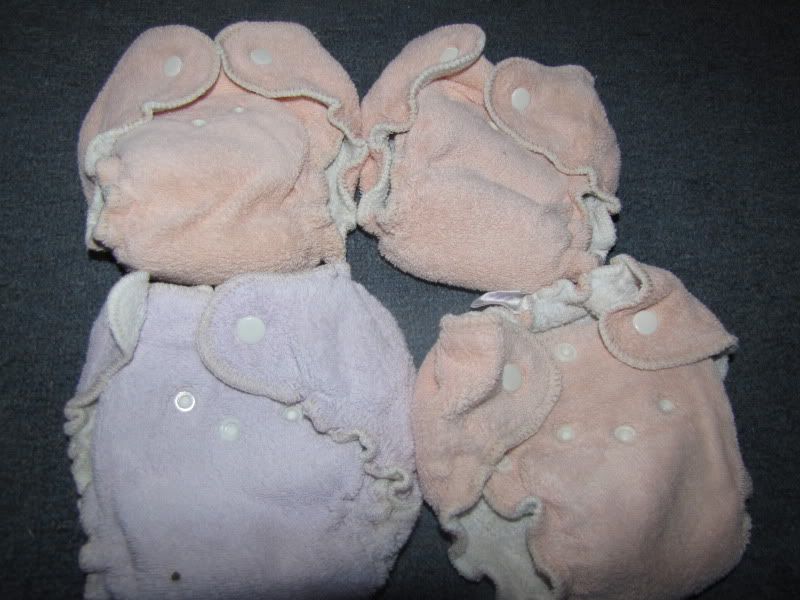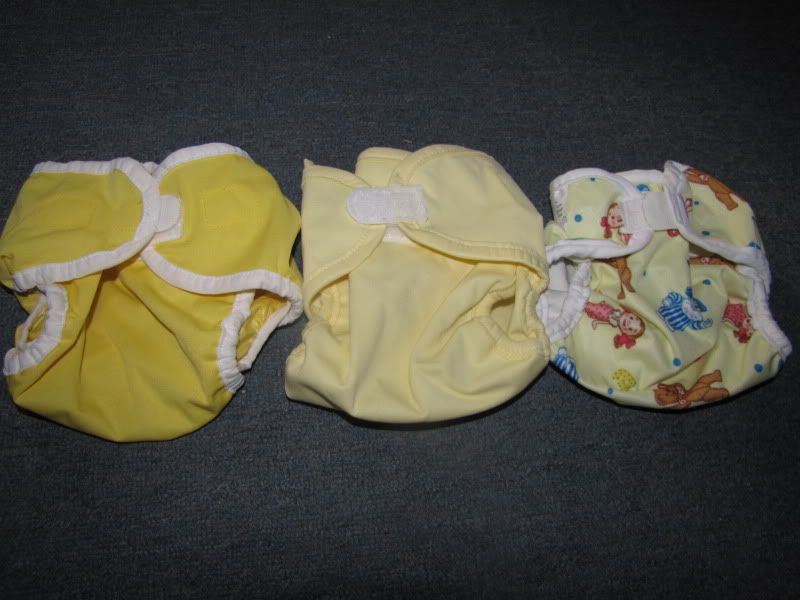 The tote that I am storing all my newborn goodness in is to the point of overflowing. I am going to need to get another tote to finish my shopping. I honestly do not need a whole lot more. I would like to get some more small bg and xsmall bg aios, a few small nana bottom aios and some summer wool.
My total spent so far is still sitting at $140.